From all of us here at the Fort Stockton Chamber -
we hope you have a fun and SAFE Halloween!
Don't forget, Daylight Savings Time ends Sunday, November 1 at 2 am
THANK YOU to our outgoing 2017-2020
Board of Directors members!
Your service over the past 3 years has been greatly appreciated.
Thank you for your time, commitment, and dedication
to the Fort Stockton business community.
Dwayne Bonham - Individual
Rhonda Golliher – Pecos County Feed
Lou Ann Tovar – City Bank of Lubbock
Jordan Rychlik – Wes-Tex Construction
Abby Gonzalez – Mi Casita
Join us
TODAY, Friday, October 30
at 4 pm for a ribbon-cutting at
Armor of God Graphics!
125 S Main Street
Chamber Member Benefits you may not be using... but should:
Celebrate business milestones with an official Chamber of Commerce Ribbon Cutting ceremony. Ribbon Cuttings are great ways to draw attention to not only new businesses but to remodels, expansions, and relocations.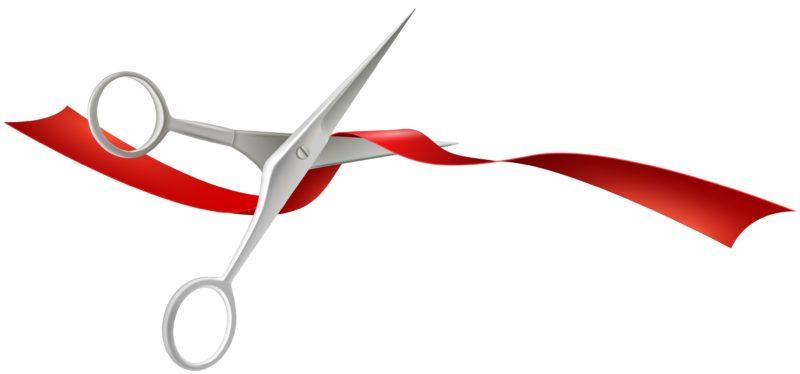 Call or email the Chamber to set up YOUR milestone Ribbon Cutting!
Early voting ends TODAY, October 30
Election Day is November 3
View more election information:
AMERICAN PICKERS
to Film in Texas
Mike and Frank have seen a lot of rusty gold over the years and are always looking to discover something they've never seen before. They are ready to find extraordinary items and hear fascinating tales about them. If you or someone you know has a large, private collection or accumulation of antiques that the Pickers can spend the better part of the day looking through, send your name, phone number, location, and description of the collection with photos to americanpickers@cineflix.com or call 855-OLD-RUST
2020 Christmas Parade: Season of Hope
The 2020 Christmas Parade will be held on Friday, December 4, 2020, at 6:30 pm
Please make note of the

COVID 19 RULES

Free to enter
Candy, small soft toys, and other items to be thrown/given to spectators are NOT ALLOWED for the 2020 Parade
The registration deadline is 12 pm (noon), Thursday, December 3, 2020.
No Santa Clauses will be allowed in the parade, as we already have our official Santa riding in the parade
No more TEN people will be allowed on each float. If float riders are not of the same household, all must wear masks.
Spectators should remain in their vehicles during the parade
2020 Joy Run Silent Auction
Our annual Silent Auction for the
Joy Run will be
Monday, November 30 through
Friday, December 11
at the Chamber of Commerce during normal business hours
(Monday - Saturday, 9 am - 5 pm)
The 2020 Santa Hawg Joy Run is scheduled for Friday, December 18, 2020. The Joy Run delivers gifts to all of the residents at our local nursing home. Monetary donations, as well as donations of items for sale in the auction, are being accepted. Please consider making a donation of any amount, every dollar helps! Auction items and donations may be sent or delivered to the Fort Stockton Chamber of Commerce, 1000 Railroad Ave, Fort Stockton TX 79735 (Please do not mail cash!)
Friday, October 30, 4 pm - Ribbon Cutting at Armor of God Graphics
125 S Main St
Friday, November 13 - Saturday, November 14 - the Fort Stockton Community Theatre hosts Texas Non-Profit Theater Quad 1 Competition
Members! Have news or announcements to share? Make sure to send them to membership@fortstockton.org
Community Events
Food Truck Friday
Friday, October 30
5 pm - 10 pm
Hosted by the Fort Stockton Convention and Visitors Bureau in the parking lot of the Visitors Center, 1000 Railroad Ave -
Trick or Treating
Saturday, October 31
6 pm - 8 pm
* Per City, no trunk-or-treating will be allowed
Horse Head Crossing Celebration
Friday, October 30 & Saturday, October 31
Turkey Trot
Fort Stockton Independent School District
Upcoming Events
Varsity Tennis @ Area

Prowler Volleyball-Warm Up Match-TBA

Blue Wave Swimming @ Monahans-TBA

10 am - Prowler Basketball @ Crane
4:30 pm - JV Prowler Basketball vs. Alpine

6 pm - Varsity Prowler Basketball vs. Alpine
October 2020 Business Spotlight
Permian Basic Abstract
600 W Dickinson Blvd,
Fort Stockton
TX
79735